THE ONLY FITNESS JOURNAL FOR YOUR BODY AND MIND
Make fitness a part of your life. The FitJourn helps you track your workouts and nutrition while connecting you more deeply with your goals and building the daily habits that set you up for success.
PROVEN PROCESS FOR GETTING RESULTS
Using the goal setting , productivity, and mindfulness techniques of the world's most successful people you'll stay more accountable to yourself and hit your fitness goals.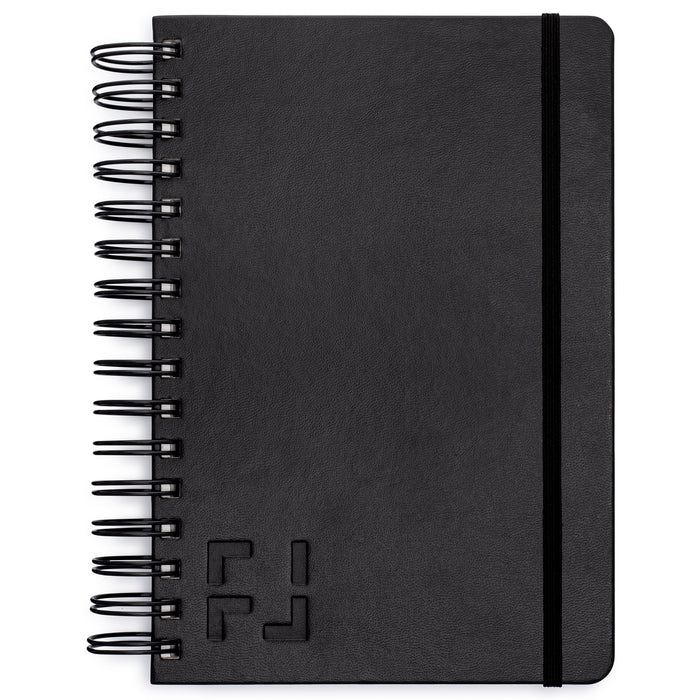 MATERIALS THAT WORK AS HARD AS YOU DO
Vegan leather cover and paper you can sweat on. Yes, it's waterproof for your toughest workouts.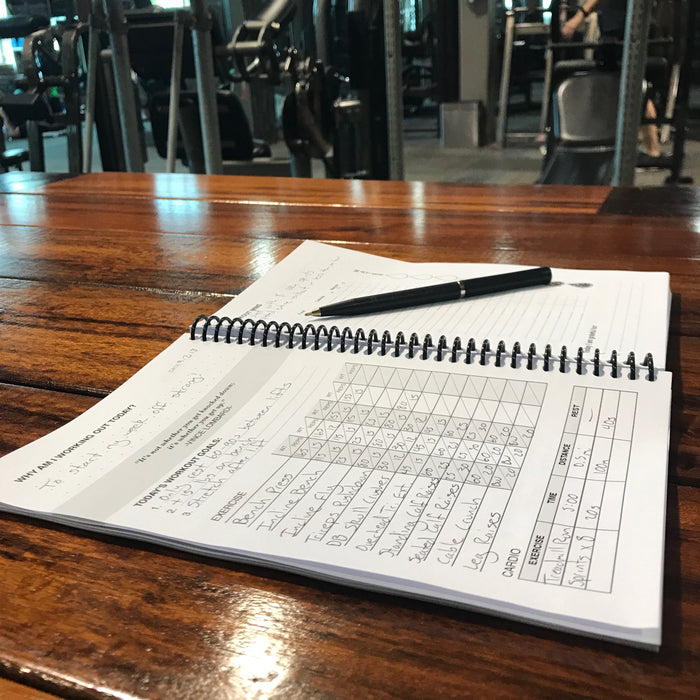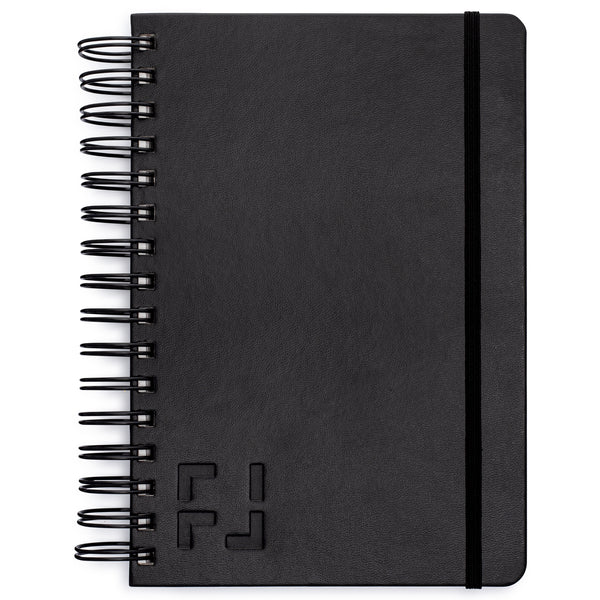 The FitJourn is our flagship product with waterproof paper and a durable vegan leather cover (ready for your gym bag). Unique goal setting, daily workout and nutrition logs, and mindfulness practices included help your reach your fitness goals.
What's included in The FitJourn:
90 daily workout logs to track your workouts and measure your progress
Food and water tracker to hold yourself accountable to diet plans
Built-in celebration and gratitude practices to help you maintain a holistic approach to fitness and keep you returning to the gym
Weekly check-ins that ensure you are consistently pursuing your goals and, if not, help you get back on track.
Detailed introduction section that shows you how to use The FitJourn, helps you discover why fitness is important to you, and teaches you a goal setting process designed for fitness goals. 
Product Specs:
Vegan Leather Cover
Waterproof Paper
241 pages
5.8in x 8.3in page size
Free shipping!
Orders typically arrive within 3-5 business days, but please allow for 1-2 week delivery times during peak holiday seasons and shipping times.
Contact logan@fitjourn.com for return information
The FitJourn
Be intentional about your fitness.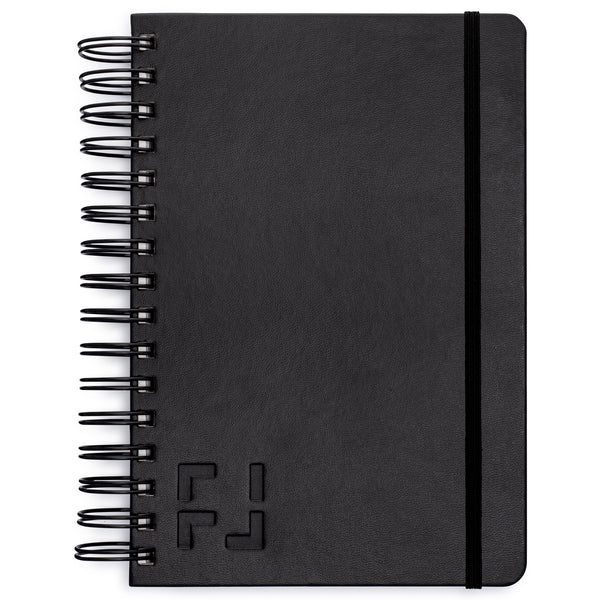 Built-in Goal Setting Process

The FitJourn comes with a 90-day, weekly, and daily goal setting framework to help you set the right goals and achieve them.

Mindfulness

The only workout journal to incorporate the mindfulness techniques that take care of your mind as well as your body.

Workout Log

Track your lifts and cardio in the minimally designed workout log.

Nutrition Tracker

Take command of your food and water intake with the FitJourn's built in nutrition tracker.
What People are Saying:
I really like the goal setting and tracking that is included in this journal. It helps me organize my workouts and makes me feel more accomplished.
The FitJourn is a simple tool that has revolutionized how I approach fitness. After I started using the notebook, I noticed that I approach my workouts (and my day) with a higher level of motivation and energy.
I spent a long time looking all over Amazon and googling various fitness journals before I came across this one. One thing I like about this journal is that the weekly workout logs and daily workout logs are separated. Another thing I like about this journal is the high level of goal orientation and honesty.
Love the FitJourn! Use it every day.